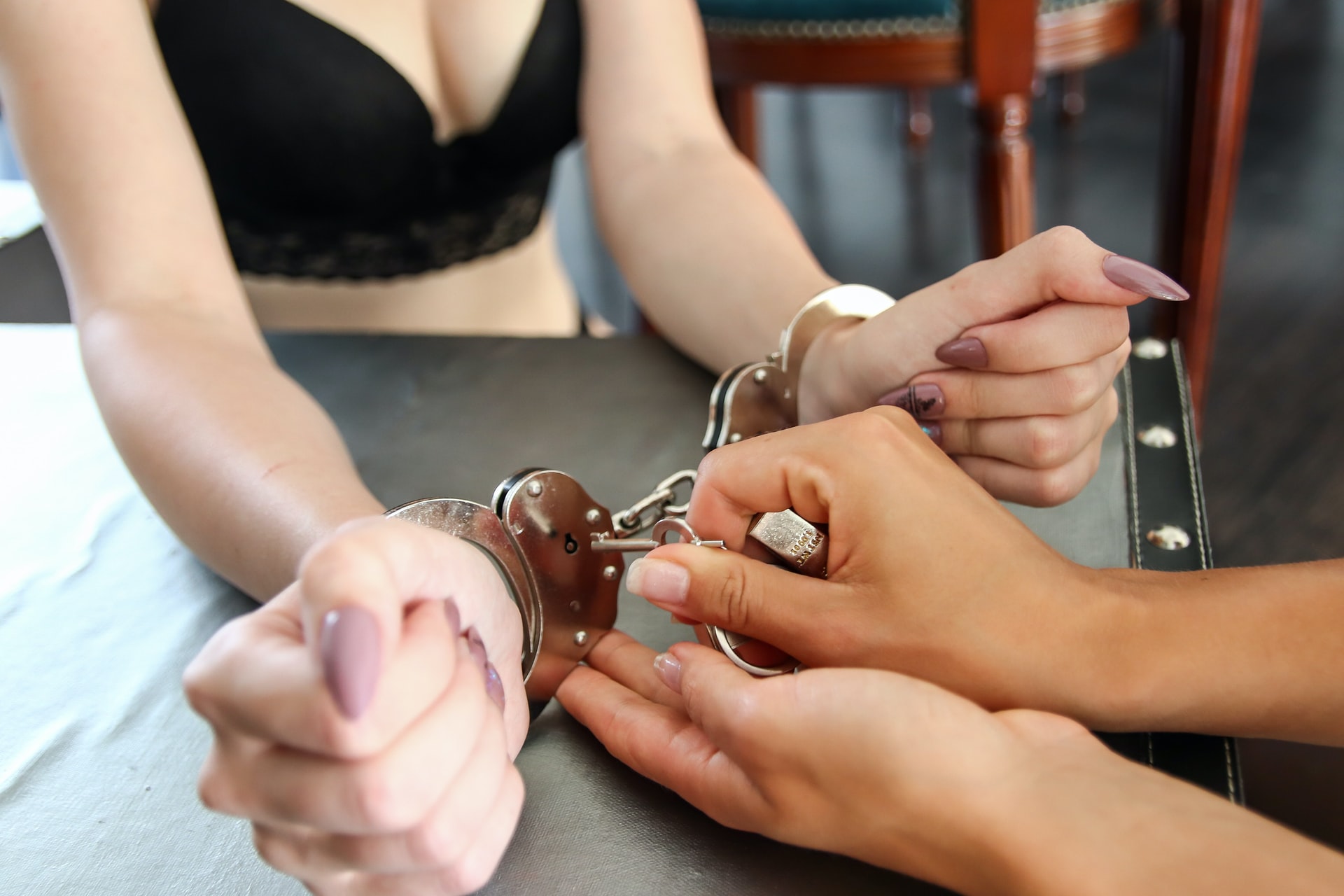 On a hot steamy night in Daytona Florida, I decided to take a walk down by the beach, on my way home from work. I could see in the distance someone lying on the beach but I was to far away to make out if it was male or female. As I walked closer, I realized my eyes were staring at a woman lying naked on a blanket on the beach. I could tell she was very hot her skin glistened in the sunlight. She was lying in the sand with nothing on but an ankle bracelet with a glass of champagne in one hand and a bowl of strawberry's lying next to her. I kept rubbing my eyes thinking I must be dreaming only she was real. Wow! I thought to myself, my dreams have come true.
She looked amazing . she was gently caressing her breast with one hand and her hair was flowing over the other breast. My eyes were focused on her nipples. Her nipples were tantalizing and erect. My body ached go and touch her but I tried to keep my distance not knowing how she would react with someone there watching her. I could feel an erection coming on from watching her caressing her breast. The pulsating sensation in my pants was going beyond what she may find acceptable in today's society. She proceeded to slide her hand down her body. She didn't notice me at first and I started walking towards her not realizing that I was getting closer. When she did notice me she asked me to please join her.
You could smell the salt from the ocean. I sat next to her on the blanket; my cock was bulging in my pants just wanting to come out. She reached up smiling and starting to unbutton my shirt as she rubbed the hair on my chest. She then proceeded to unzip my pants; my cock was in agony now longing for her. I reached up to softly touch her breast and could hear her moan with delight. She wanted me and I knew that I was thinking maybe the alcohol was the reason but at this point I didn't care. I knew I wanted her just as badly. I gently caressed her firm breast with one hand and the other hand was exploring her wet snatch. She was so moist that I knew she would not mind if I went and took care of a hunger that I needed to satisfy. So I went down to her moist pussy and began to lap up the juices. She was so moist I had wondered how long she had been lying on the beach. My tongue was exploring inside her and looking for that G spot. Then I would pull my tongue out and swirl it around her clit. I wanted her to cum so I could satisfy the hunger that I was feeling. I reached up and grabbed her nipples and began gently pinching them. My entire body was now in agony and I wanted to take her now, but I knew I had to be patient and then she would take me. She moaned with pleasure.
I then thought about that bowl of strawberries that she had lying beside her. Her nipples were erect and taking a guess would say they were just under a 1/2 in long. I worked my way up towards her belly kissing and caressing. I finally sat up to tease her and grabbed a strawberry and let her taste a tip of it while using the rest on her nipples. The sensation of the texture must have been exciting to her because she grabbed me and started feeling for that hard cock that had been longing for her for what seemed an eternity. Her soft hand wrapped around my throbbing cock was escalating my desire to take her to a place she would never forget. She pushed me on the ground and began to kiss me softly down my chest. Down to the tip of my cock she began kissing, her tongue lashing the tip of my penis. She was hungry and slowly placed the head into her wet lips. She began to use her hand with an upward stoke while her tongue was licking every last drop that I had. I tried not to be too impatient and shove my cock deep into her throat. I lay there waiting for her to take it down as far as she could. She only continued to swirl her tongue around and make my cock so wet that her hand slide with ease up and down the shaft. I was blindly grabbing for her soft breast. She began to moan with my cock deep in her mouth and gave a vibrating sensation.
I knew if I did not pull out then I would not make it through to do what I wanted so badly to do. So I gently pushed her away and pulled her close to me. Taking a strawberry began at the top and worked my way down. Rubbing on each nipple she had responded very well to this. So I decided to take it one step further. I slide the strawberry down her stomach then proceeded to dribble champagne at the same time. Her nipples looking enticing she drew her stomach in and took a deep breath. As I proceeded to lick the champagne off and move on down to the nice wet lips of her hot and juicy pussy. I grabbed another strawberry and inserted it into her pussy as my tongue swirled around her clit. My tongue was licking gently over the clit and down to the strawberry dipping my tongue deep into her pussy. She was screaming with excitement. Tongue pushed way into her pussy and dug out the strawberry. Now I had her where I wanted her so I turned her around and inserted my hot cock into her dripping pussy. I began to thrust with all my might balls slamming on her pussy. I wanted this to last forever. She then ran her fingers down her body again and began to masturbate while I was pumping away. After about 10 min I pulled out and placed into her lips again and before I knew it cum was shooting. She was licking me clean I knew I had found the woman of my dreams.